Updated on 12 Oct. 2021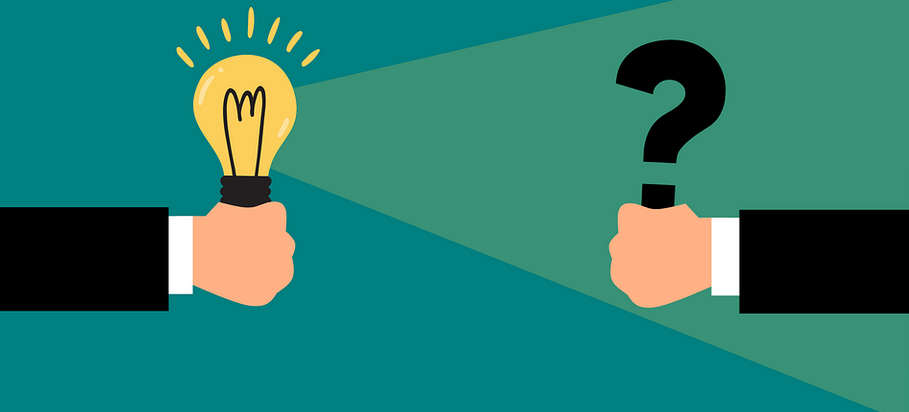 During the Webinar Series on Chemical Registrations in Aisa and Europe, participants have asked many requstions regarding:
UK REACH and Its Important Deadline
Practical Advice for EU REACH Compliance in the Supply Chain

.....
The above webinar is part of the Webinar Series on Chemical Registrations in Asia and Europe, click to know more information about the upcoming webinars
CIRS has collected these questions and provided the answers to these questions as follows:
1. Is a pre-registration during a grace period existing?
At this time there has been no communication from the HSE to indicate that Pre-registration will be available during the Grace Period. Therefore all eligible companies should submit a DUIN to ensure no interruptions to their supply Chain.
2. Should the companies submit an Inquiry dossier?
The inquiry dossier must be submitted in order to join the substance group. By joining the substance group at this stage your company can participate in the Lead registrant nomination and election as well as providing testing data for the Lead Registrant dossier. At this time, you are not required to submit the Inquiry dossier but as your company approaches the end of their grace period it will be a requirement to submit the Inquiry dossier in order to process the full registration.
3. If a UK company was a downstream user under EU REACH, without a REACH registration number, and now it's an importer under UK REACH, could it benefit from the DUIN? and if so, could it use the REACH registration number for the EU supplier?
The DUIN has been designed to allow companies that were previously considered Downstream Users under EU REACH and now Importers under UK REACH to continue to do business in the UK post Brexit. Therefore, it is encouraged that UK based companies in this situation should submit a DUIN using the EU REACH number of their EU based supplier.
4. Does UK follow the EU CLSVHC list (Candidate List for Substances of Very High Concern) or it has its own CLSHVC? Will UK set up a SCIP database similar to EU?
It is important to note that since the end of the Brexit transition period the EU and UK REACH systems are now separate entities with separate governing authorities. Therefore, the UK authority will be publishing their own SVHC list as well as making their own amendments to it. At this time the full list has not been published but it is expected to be similar to the one currently seen in the EU.
5. You mentioned in your presentation that any OR (non-GB based company) could submit a DUIN in UK. So are you saying that any non-GB company can appoint an OR in GB and submit DUINs? no requisites are needed?
In order for a non-GB based company to submit a DUIN they must meet certain requirements to be eligible. Firstly, in order to appoint an OR you must be a non-GB based Manufacturer or Formulator. In addition to this in order to be eligible to submit a DUIN you must have imported the target substance into the UK in the 2 years prior to the end of the Brexit transition period date (31st of December 2020).
6. If the DUIN is not possible, then you have to register the chemical substance under new registration process (after 27.10.2021)?
If your company is not eligible to submit a DUIN then it is possible to submit a New Registration for a substance. According to the regulations if you wish to submit a New Registration you are required to provide all the required testing data at once. However, in many cases this is not possible as the data may not be immediately available. Therefore, the HSE have indicated that should you wish to apply for a new registration you can firstly submit a the inquiry dossier and the HSE will decide if they will allow you to submit the New Registration dossier containing a data waiver. This data waiver will allow you to receive your registration number under the agreement that you will provide the required data as soon as it is available (i.e. as soon as it is available from the Lead Registrant).
7. Is there already a chemical inventory for GB existing (e.g. TSCA [USA])?
Similar to the answer seen in question 4, UK REACH will have its own chemical inventory. The HSE is currently in the process of compiling the inventory but at this time it has not been made available to the public. It is expected that the inventory will be similar to that of the inventory seen under EU REACH.
8. To what extent does the DUIN "additional information" form need to be completed. The HSE website states where information is not available, it need not be provided
The HSE has been very accommodating to companies who may not be able to provide the full information for the DUIN at this time. Currently it is only mandatory to provide information on the Identity of the Chemical (CAS Number, EC Number, Chemical Name). Company Information (Company Name, Company Address) and also the REACH information including the DUIN Number and EU REACH number of previous imports. If additional information is available, then it can be added to the dossier and where information cannot be obtained from a supplier for example the monomer information for polymers the "best estimate" should be provided to the HSE.
9. Is it mandatory to register polymers as such under UK REACH?
Under UK REACH Polymers themselves are exempt from registration however, the constituent monomers that make up the polymer do required registration if they are placed on the UK market in quantities above 1 tonne per year.
10. Is there any guidance for those substances that could be exempted from GB REACH registration?
At this time a full list of chemicals that are exempt from registration has not been published by the HSE. However, there are some things we do know such as UK REACH adopted approximately 100,000 regulations that were seen under EU REACH. Therefore, we know that some substances will not be under the scope of UK REACH such as, Polymers, substances obtained from natural sources, research substances etc.
11. Q1: In relation to Example 1 then additives are exempt from registration (if any of the ABC had been an additive) - right?
All exemptions to EU REACH are listed in Annex IV and Annex V to the Regulation. Substances A, B & C must be registered since they were not registered in the supply chain already, unless they meet an exemption condition/less than 1 ton/year.
12. To what extent must the EU based re-importer have SDS information when importing a complex mixture. Is an EU REACH compliant SDS for each component substance required or just an EU REACH compliant SDS for the mixture?
An SDS of the complex mixture will suffice as the composition information will already be listed in section 3 of the SDS. The SDS should meet EU CLP requirements which is a separate regulation to EU REACH.
If you have any needs or questions, please contact us at service@cirs-reach.com.
Past Courses

2020 CIRS Training Courses: Global GHS
The 2nd Global GHS Course (2021)
(If you would like to get the videos of the past training courses, please contact us at service@cirs-reach.com)