Introduction
A measure developed to control the environmental impact of industrial chemicals, this regulation has been compared to EU REACH and getting known as the "China REACH". Though their similarities in the data requirements and emphasis on risk management, China REACH can be much more challenging to exporters of innovative materials, even with a finished EU REACH package at hand. Difficulties of dealing with the authorities, optimizing registration cost and schedule have brought unnecessary set-back to trades. Such experience shared by regulatory professionals leads to an increasing awareness that China REACH is not an EU REACH-lite.
This webinar will draw on the comparison between China REACH and EU REACH, with an emphasis on debottlenecking the notification process in China. Case studies will be provided to achieved practical learning results.
Time and Schedule

Language

Date

Time

Speaker

English

24 April 2018

9:00-10:00 (Washington D.C. Time, GMT-4)

21:00-22:00 (Beijing Time, GMT+8)

Jim Mo
Registration Fee
Free
Main Contents
Comparison between the China REACH and EU REACH
Cases of both regulations to practice
CIRS's advice

Speaker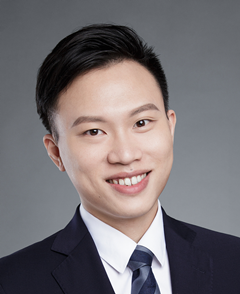 Jim Mo, Business Development-chemicals and food, CIRS Group USA Inc.
Mr. Jim Mo stations in Washington D.C office of CIRS Group and responsible for business operations of chemicals and food sector in North America. A Master of Science in Chemical Engineering from Texas Tech University, Jim channels his experience as a lead chemist into serving the industry with regulatory compliance consultancy.
Registration

Note: You will receive a link one week and one day before the webinar starts. By clicking that link, you shall be able to join our webinar automatically. Please note that space is strictly limited to a maximum of 100 attendees.
System Requirement
On PC: IE/ Foxfire/ Google Chrome; Windows 2003 or later (You need download the webex extension when first using it.)
On Mobile Service: Free Cisco Webex app from the app store
Contact us
CIRS Group USA Inc.
Address: #200-047, 3100 Clarendon Blvd., Arlington, VA 22201
TEL: 1-(806)620-3772
Email:
service
@cirs-reach.com