Food Laws in China
updated in Aug 2014
In China, imported food products are subject to the following regulations
Food Safety Law;
The Regulations for Implementation of Food Safety Law.
The Measures for The Administration of New Food Additives(revised in 2010) - Order No. 73 of MoH;
Administrative Measures for the Manufacture of Food Additivies - Order No. 123 of AQSIQ
GB 2760-2011 Food Safety National Standards for the Usage of Food Additives
GB 14880-2012 Food Safety National Standards for the Usage of Nutrition Enrichment
GB xxxx-xxxx Food Safety National Standards - General Rules for the Labeling of Food Additives(Draft)
GB 7718-2011 Food Safety National Standards - General Rules for the Labeling of Prepackaged Foods
For many companies who export pre-packaged food products to China, they need to ensure: 1. their food additives are appropriately used. 2. labels are compliant;and 3. food packaging materials are compliant.
We help suppliers comply with food regulations in China so that they can export their food products to China.In this chapter, we have summarized the main regulatory requirements for food additives, labelling and food package materials for your reference.
Our Services
Regulatory Advice for Food Additives;
Registration of New Food Additives;
Labeling for Food Additives and Pre-packaged Food;
Customs clearance support to imported food;
Food testing.
Contact
Mr David Wan, Team Leader, Food & Health Products, CIRS China
11F Dongguan Building, 288 Qiuyi Road, Binjiang District, Hangzhou, China, 310052
Tel: +86-571 8720 6555 | Fax: +86-571 8720 6533
Email: david@cirs-reach.com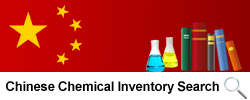 Watch Webinar on Youtube
More Info & Downloads